Car Rental in Pierrefonds 
Saint Pierre Airport
Pierrefonds airport
is your gateway to your arrival in southern Reunion. It's an alternative to the airport of Saint Denis (north).
Pierrefonds airport
will allows you to introduce you upon your arrival to the tropical scenery of the south of the island called "Sud sauvage". Once your luggage is recovered you will have at your disposal all the necessary sorts of transport available: car, taxi or car rental. But the best way to leave the airport can be a pick up with our shuttle. Book your rental car with shuttle option on our website
www.yeslocation.re
and we will be there to welcome you!
Car Rental in Pierrefonds with YES Location 974
Indeed, by taking it in advance, during the preparation of your trip, you can book your car rental in Saint Pierre at YES Location based 5 minutes from Pierrefonds airport. You can easily go to the booking platform www.yeslocation.re and choose your rental car. It also happens sometimes that when we set foot on the tarmac and say: "we should have reserved a rental car!" But do not panic! YES Location is here! Contact the agency on +33 (0) 2 62 91 30 70 and we will take care of providing you with the vehicle that suits you. For the convenience, YES Location provides shuttles Pierrefonds Airport / return agency.
YES Location also offers rental of UTE for your business or personal needs.
SCHEDULES
From monday to saturday
8 AM to 5 PM
Development and opening to the world of Saint Pierre Airport
Initially, the small southern airport hosted flights from Mauritius and Rodrigues Island essentially. Today, the idea of ​​an airport in Saint Pierre, the "capital of southern Reunion Island" is more relevant than ever. 
Déjà actuellement, avec une simple correspondance à Maurice, l'aéroport de Pierrefonds s'est ouvert à l'Océan Indien de manière plus large ( Johannesburg, Cape Town, Durban, Nairobi, Seychelles, Madagascar), l'Europe (Paris CDG, Londres, Francfort, Milan, Rome) et même l'Asie (Hong-Kong, Pékin, Shanghai, Singapour, Kuala-Lumpur, Bombay, Delhi, Chennai, Bangalore, Dubaï), l'Océanie (Perth).
But with a simple correspondence in Mauritius, the Pierrefonds airport has opened up to the Indian Ocean in a wider way (Johannesburg, Cape Town, Durban, Nairobi, Seychelles, Madagascar), Europe (Paris CDG, London, Frankfurt, Milan, Rome) and even Asia (Hong Kong, Beijing, Shanghai, Singapore, Kuala Lumpur, Mumbai, Delhi, Chennai, Bangalore, Dubai), Oceania (Perth). Saint Pierre Reunion Island Airport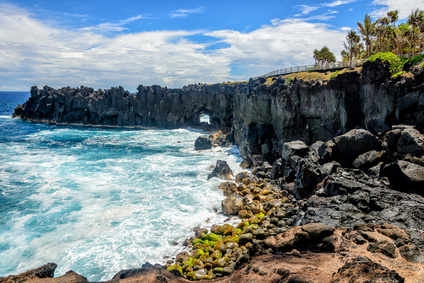 With more than 100,000 passengers in 2017, an increase of 21% Pierrefonds airport intends to continue in this momentum with the end of 2018, with more capacity to accommodate aircraft of 280 to 300 passengers type Airbus 330, 340 , 350 and Boeing 787. Location of our rental agency in Pierrefonds:YES Location office is located at 101, former RN1 Pierrefonds, 97410 Saint Pierre (see map)
Location of our rental agency in Pierrefonds:
YES Location office is located at 101, former RN1 Pierrefonds, 97410 Saint Pierre (see map)